Our columnist explains why any way to a female orgasm is the right one.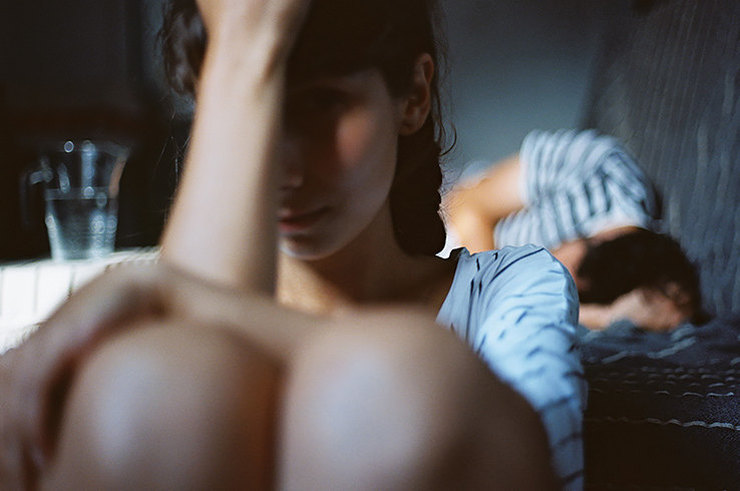 I never appreciate the work of colleagues who are engaged in sex education, but the recent post of an American woman who posts on Twitter under the pseudonym La Madame Sirena has disappointed me. "When a woman does not experience orgasm from pure penetration, she usually suffers from deep psychological trauma to her sexuality. Probably, she also does not trust her sex partner" – said the girl.
Like many Twitter readers, I was outraged that under the guise of an expert, she spreads misogynistic, unscientific information. I wrote dozens of articles about sex. Do you know what statistics I quote in texts most often? Half of women on the planet do not experience orgasm during penetration without stimulation of the clitoris. So why do we continue to blame women again and again for not ending up with classical penetration?
As the saying goes, no member are one! Dear women, if penetrating sex does not satisfy you, it does not mean that you are wrong, inexperienced, or – God forbid! – frigid. This is just a sign that your sexuality is so juicy and multifaceted that it also needs other ways to enjoy it. What kind? Turn to anatomy.
In general, the question "Clitoris or vagina?" Itself is incorrectly posed. Point G, which is located on the front wall of the vagina, is currently considered by researchers as part of the inner base of the clitoris. In 2008, science proved that the clitoris is not a small bead sticking out above the entrance to the vagina, but a large organ of 8-12 cm, which hides its legs and bulbs inside the pelvis. It turns out that when a dick inside the vagina stimulates G zone, in fact it caresses the hidden clitoris. You see, female genitals are more complicated and more wonderful than the male member (sorry guys, it just so happened). Anatomy offers us so many different types of pleasure – with the help of either penetration of the penis, or stimulation of the clitoris with fingers or tongue, or stimulation of the cervix, or both, and the third – which theoretically makes women sexually insatiable. Only one thing is required: to understand how things work for you and experiment.
As does my friend I. from Spain. By the age of 30 she had discovered 1000 and one sequence, which leads her to a climax. However, the cherry on the cake for her always remain oral affection. "If they told me: Girlfriend, bad news, you need to choose either vaginal sex or cunnilingus. I would not hesitate to answer: Just don't touch cunni!" She jokes. Each woman has individual features. There is no right or wrong way to orgasm. For example, if this dilemma stood in front of me, I would be terribly confused. I can not only vaginal orgasms, but for me it is important to feel the man inside. Without feeling his strength and energy, I will not get pleasure from sex, even if my clit is rubbed like a festive crystal.
Psychology professor Barry Komisaruk explains why the female body needs several sources of pleasure. "The signals from different parts of the genital organs come to one area of the brain and have a common neuroanatomical explanation," says the doctor. – This proves why the parallel caress of the clitoris, vagina and cervix lead to more intense and pleasant orgasms. Let's call them combined. " And if the whole forest is ablaze, what difference does it make where the fire started!
If you have thoughts that something is wrong with you, or you feel that you are the only woman in the world who hasn't discovered the secret of a vaginal orgasm, you should know: there are 2 billion more. Stop blaming yourself and study your strong and multifaceted sexuality.