Halloween night is filled with such an atmosphere that it is a pity to miss the opportunity and not to use the eerie tension that reigns everywhere. We collected nine ideas that you can use to carry out this wonderfully dark time for you.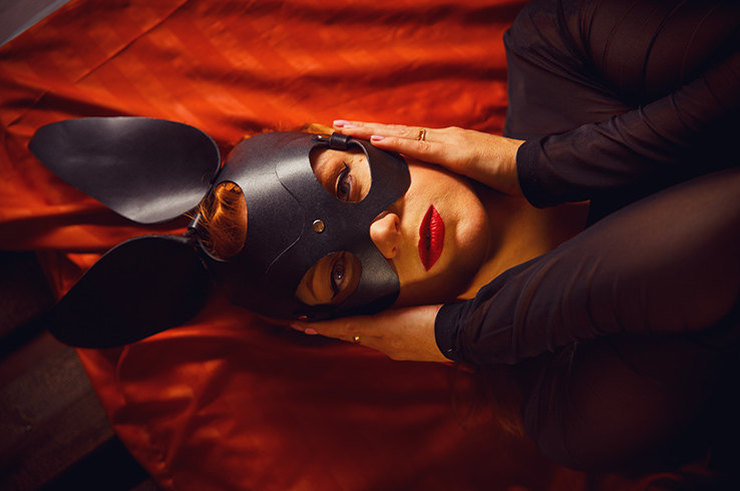 Watch the horror
Nothing makes people closer than watching horror movies together. Especially if you are a couple and one pretends that he is afraid, and the second – that he is absolutely not afraid. In general, horror is a worthy reason to cuddle up to your beloved one more closely, fill your mouth with popcorn and jump up during the "screamers". Probably not worth telling you how nice it is then to ask him to console you and protect you from the monster under the bed.
P. S. Don't choose too scary movie – your man should not be too scared, otherwise you will have to comfort him. And also until the morning do not let the monster out from under the bed so that it does not prevent you. Many men cannot relax and have sex when two blood-red eyes stare at him.
P. P. S. Make sure the monster has a bowl of water and food for the whole night.
Light candles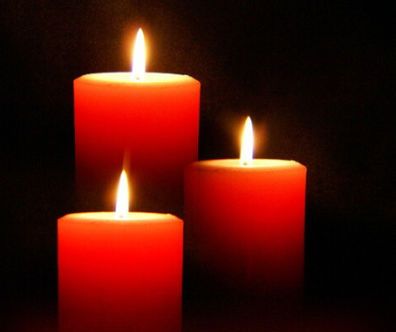 If you're lucky, this night will be a thunderstorm, snatching out of the darkness sinister outlines in the corners. Maybe you even turn off the electricity, so you have to get candles and fill the apartment with warm light. (You can get the power cut yourself by simply skipping some payments, but we don't recommend this method.)
But even if you are not lucky with the weather, nothing will prevent you to light candles in the bedroom. Their light is mysterious and soft, so that the skin seems velvety, and their eyes shine. 
Choose your Halloween look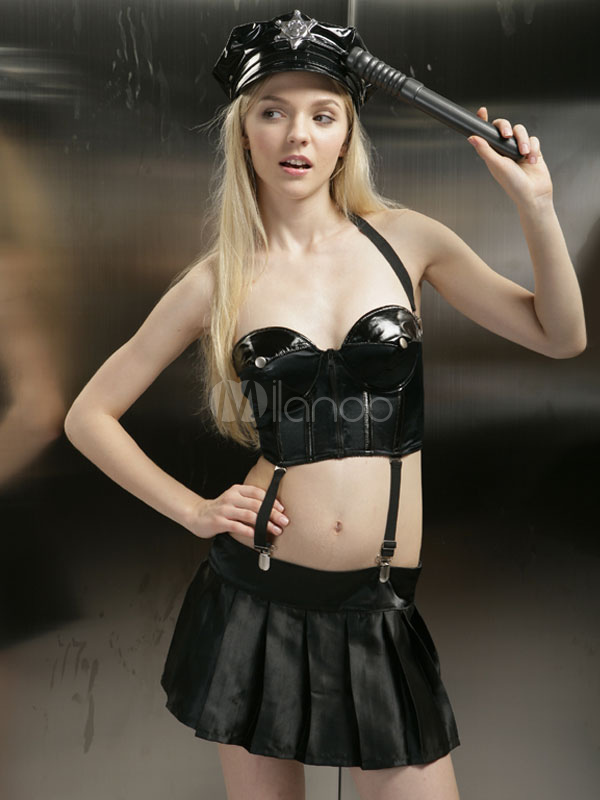 If you've always wanted to experiment with costumes, when, if not today? Especially since most of these costumes are easily made from scrap materials and clothes that you have in the closet. Try to imagine yourself as a cunning demon or a cute Hogwarts student Hermione Granger, who have not learned the lessons.
P. S. Do not dress up a huge spider if your boyfriend has arachnophobia. Just don't do it.
Get under the blanket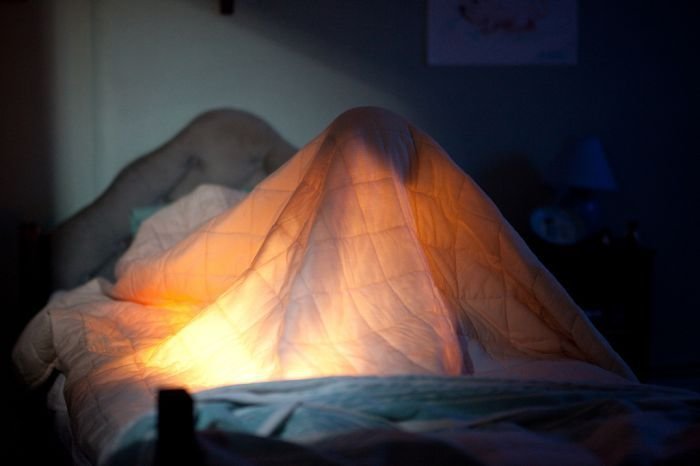 Turn off the light in the apartment, arm yourself with a flashlight, climb under the covers and tell a friend the horrible stories from childhood: about a white hand or a coffin on wheels. Here, by the way, is not forbidden to use the "screamers". You'll see, every unexpected noise will make your heart beat faster. But later it will be so nice to relax in each other's soothing arms.
P. S. It must be scary stories, but not VERY scary, you know? No "I remember my aunt took a mortgage for five years…"
Don't forget the soundtrack.
Plus a hundred points to the Halloween atmosphere – the right music. If you do not want to bother and make a playlist yourself, use the ready-made track lists on iTunes. You can also use tracks from famous horror movies.
Trick or treat
Why you dirty trick? It is much better to choose sweets. Stock up on Halloween lubricants with fruit flavors, or if you have long wanted to try food-play, but any way, take a little whipped cream or chocolate syrup – and then use the imagination. You know exactly what parts of your partner's body you want to make sweet.
BDSM evening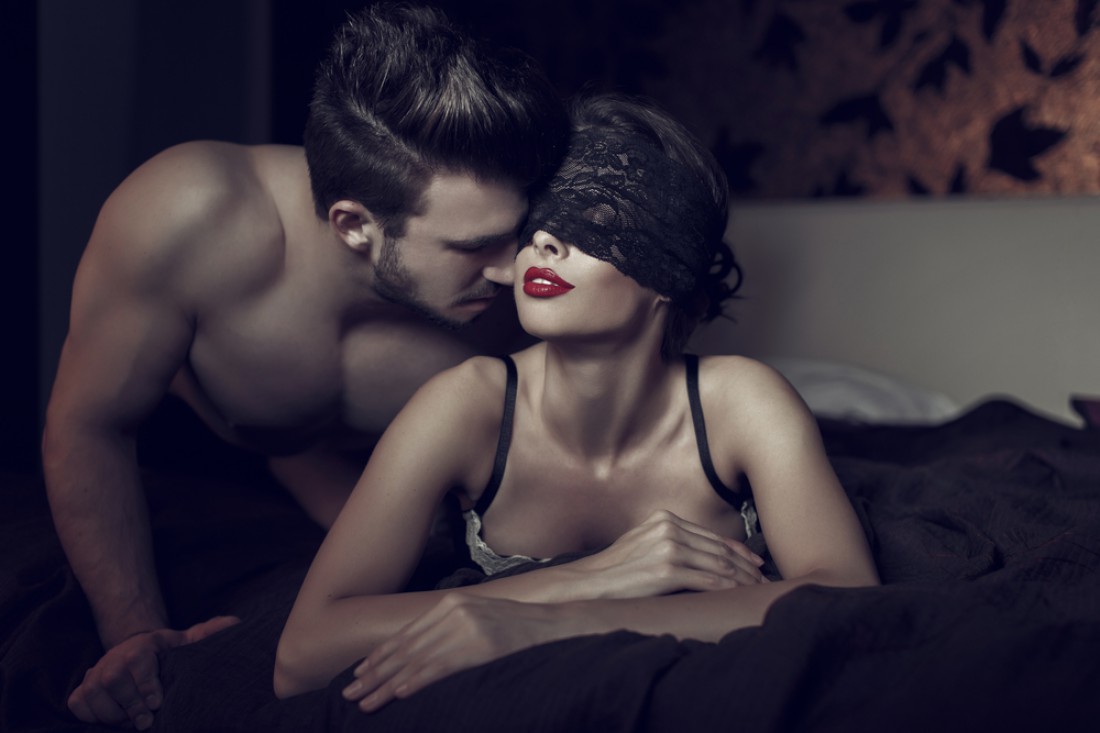 BDSM at this night is also very suitable. What kind of direction – choose you. You can, for example, tie your boyfriend's wrists like the heroine of the novel "Misery", or invite him to tie you up.
Another option – spanking. If you were a bad girl, ask your partner to spank yourself or spank him yourself.
P. S. If you liked the idea with the embodiment of King's novels, do not choose "Gerald's Game." Just friendly advice.
Halloween pose
If you want a fun variety, choose a well-known pose, but beat it in a new way. Enter the image, so to speak. And our material will help you with this.
Color yourself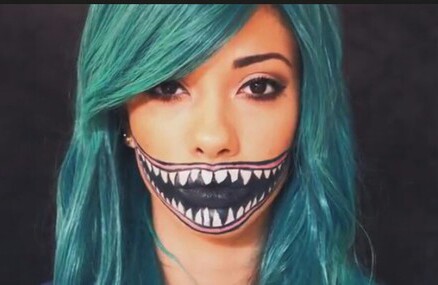 In addition to the costume, you can also add to your image and makeup: either buy water makeup for children at any hobby store, or use temporary tattoos – in this case, your image will be even more exotic.