The formula of the ideal relationship between a man and a woman no one knows. But psychologists have long been talking about the main mistakes of a woman that she makes while being in a romantic relationship. No, they do not harm her partner. They prevent her from being happy in a couple or marriage.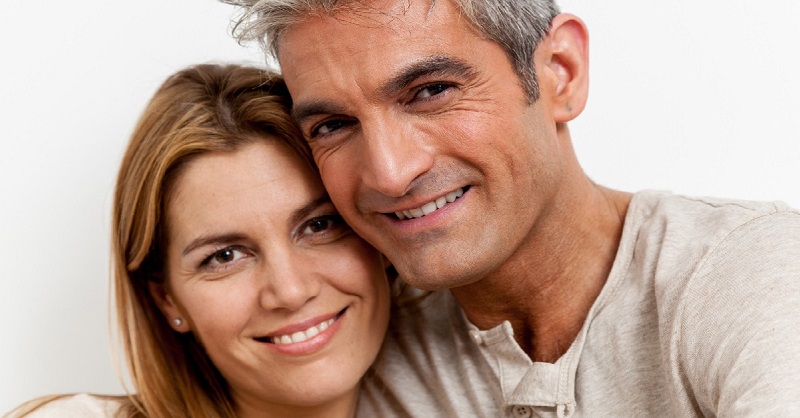 Our editorial will tell you about how not to behave a woman with a man. We have collected 8 typical mistakes, which women make either ruin relationships or turn men into rags.
How to behave with a man
A pity
Hearing and understanding your partner is important. But in any case, do not show pity. After all, a man is a winner, and with your pity you only insult him. In addition, you cool his ardor of the conqueror, and he most likely feels like a little boy. Therefore, it is better to support your partner in a difficult situation and give advice, and even better – turn everything into a joke and inspire new achievements. You're a woman, not a nanny.

 

Feminism
Nobody forbids you to occupy high positions, to be the best among the best, but at home be a tender and weak woman. A husband is your support and love, not a competitor with whom you must fight for the championship. Male ego is very fragile, and resentment is strong. You do not need to devote him too much to his achievements, and even with a slight mockery. The same applies to disputes and teachings. You may be right, but what is the use of it if you are unhappy?

 

Radical change of character
Ideal people do not exist, but often women after a wave of dazzling love try to remake their man. In order for a person to change his character and habits, it takes a long time or a stressful (tragic) situation. You will swear, you cry, he freak out … And so on in a circle. And not the fact that you will like the updated version more.

 

If a person wants to make concessions for your sake, he will go. Just express your views and requirements calmly, and better – argue. Also, psychologists do not recommend to change their principles and beliefs for the sake of union with their beloved, because sooner or later it will negatively affect you.

 

Aimless existence
You must have a passion or a career that does not depend on your man. Yes, you should not fight for the championship, but you need to be interesting. If you give up the future, there is a risk of becoming unhappy and unfulfilled. For example, you went on maternity leave and completely mired in everyday life. There is money, and you can not return to work. But you will not have something to tell, your eyes will not burn. You just become uninteresting, even to yourself.

 

Lies
Lies destroy relationships. Never lie to your man. If you really want to hide something for the sake of his own good, try to get around the situation with a party or not take part in what will later lead to lies. And to live in fear that your secret will be found out is not a very good prospect.

 

Don't be mommy
Yes, there are infantile eternal sons who are looking for not just a woman for themselves, but a mother. If you are satisfied with this role, then we have nothing against it. But the relationship should be love, not parental. A man can be helped when necessary, but it is not worth putting all his problems on his frail shoulders and patronizing him as a small child.

 

Change your appearance
Suppose you are thin, and your man asks you to get better. Or you are a brunette, and he just loves redheads and wants to see you like that. 80% of women do as the man says. And the right thing to do is to decide. You must live in harmony with your appearance, and not customized it to the requirements. If you are interested in experimenting, then agree to change. But if for this you have to break your vision of beauty, then it is better to refuse.

 

Reticence
To build a happy relationship, you need to hide insults and talk about everything in time. Clarify misunderstandings, do not leave something unsaid. You may think that you will hide the insult today, but tomorrow everything will be fine. But no, everything goes on increasing, and in the end it will result in a grand conflict, provoked by you, or in isolation. It is even difficult to say what is worse.

 
In relationships, it is important to take the right role. You are a woman, and he is a man. And in no case should not overtighten the role of a partner. Of course, all people are different and all build relationships as they like. But, bypassing these 8 mistakes, you will get the opportunity to know less disappointment or to look at your behavior differently.
Tell us in the comments if you agree with the opinion of psychologists about the romantic relationship. And also share a useful article with your friends on social networks!